Messy Messy Fail
-
Don't you hate it when you hide presents so well that even you can't find them? At least my husband didn't care after presenting him with a few after lunch that I realized I forgot to put out.
Tidy Victory - Christmas was a great success - lots of food, laughter and Christmas spirit for sure!
Welcome to Happiness Is Homemade Link Party #407!
Merry Christmas! Hi, I'm Mel from Decor Craft Design and I'm your co-host for this December 2021. Before we start our weekly party, let's enjoy all of this week's Last Minute Christmas features which I hope it will help you for next year's last-minute Christmas because it's already Christmas this year! From Christmas recipes, DIYs to Christmas decor; all are fantastic Christmas inspiration. I hope to see some New Year's posts this week; well, I was hoping to see some last week but I guess everyone were very excited about Christmas. So, link up and share your ideas too. And for readers, find ideas in each of our party. Don't forget to stop by each of our super talented co-hosts and host to find out what they're up to lately.
Let's start with the features…
FEATURE

9 EASY NO BAKE CHRISTMAS TREATS!
Elizabeth from Pinecones and Acorns is sweet enough to share 9 sweet treats that you can serve easily and quick for last-minute Christmas preparation. Check out the recipes!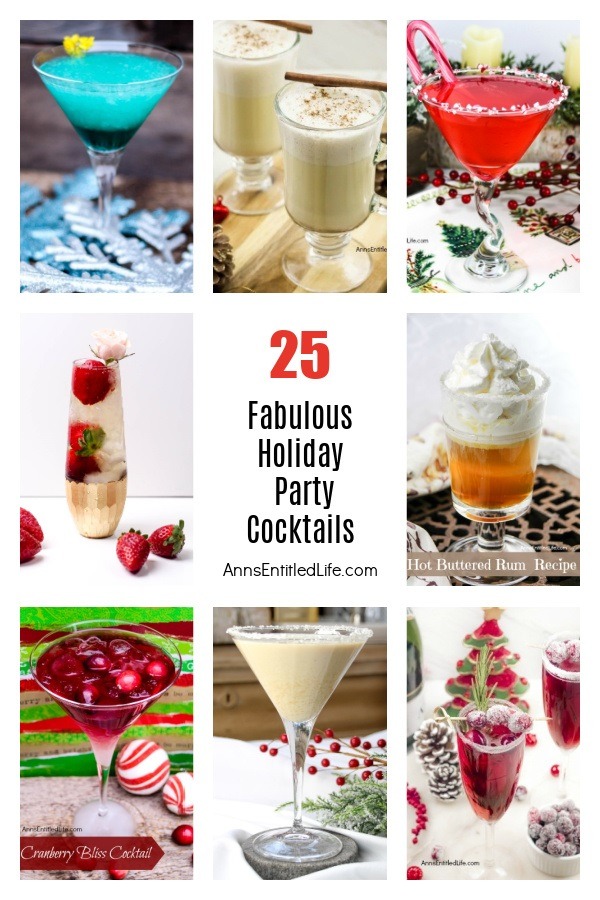 25 Fabulous Holiday Party Cocktails
Wow! 25 cocktails for holiday? How generous! That's practically different cocktail almost every day along holiday. And they all look fabulous! So, visit ANN'S ENTITLED LIFE and keep those recipes.
As usual, Shelley from Calypso in the Country is full of ideas, and this time is a last minute Christmas ideas! From decorating until preparing gifts, all packed in a simple and quick execution.
BONUS FEATURE

NUTCRACKER CRAFT / NUTCRACKER PUPPETS
This Nutcracker craft is just perfect for you and kids to spend time with doing something fun together. Find out the complete tutorial from Melissa on Everyday Savvy.
Thank you for joining us this week whether you are a blogger sharing your latest posts OR a reader enjoying all of the inspirational shares! Don't forget to drop by and say hello to all our hostesses, they always appreciate your visit! Here are all of our hostesses at Happiness Is Homemade!
Linda @ A Labour of Life
Sinea @ Ducks 'n a Row
Beverly @ Eclectic Red Barn
Katie @ Love My Messy Messy Mess
Mel @ Décor Craft Design
Niki @ Life as a Leo Wife
Would you like to be a part of Happiness Is Homemade? We are looking for hostesses to join our team. If you are interested, please email any one of the Happiness Is Homemade hostesses and let them know. We would love to have you join our party!
You are invited to the Inlinkz link party!